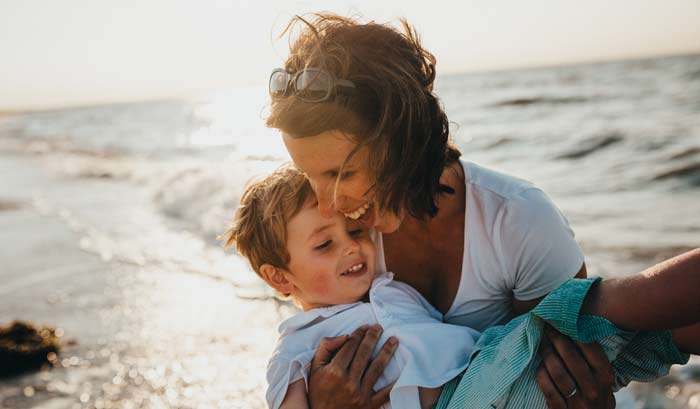 Overview
In Oklahoma, child custody can also be referred to as parenting plans. Parenting plans outline which parent they will live with, where children will live, and how the parents will make decisions throughout the children's life. For example, where the child would go to school, who will be their primary doctor and they could even decide on which religion they would practice.
The important thing to always remember is that the parenting plan you create now will have a huge impact on the relationship with your child and your child's well-being. We can't tell you enough how important it to approach your parenting plan with an experienced family law attorney who can help you craft a thorough plan, that doesn't leave your plan exposed and that protects you and your child's interests.
Why Choose Our Tulsa Child Custody Attorneys?
• Recommendations and reviews from countless clients and peers
• Years of experience in your corner
• Compassionate, Aggressive & Caring counsel
How Are Parenting Plans Determined?
Most courts prefer that the child's parents work together to create their parenting plan; it's better for everyone involved. When parents can agree on a parenting plan, it typically results in healthier relationships and, most importantly, much easier for children during a divorce. Once the parents can decide on a parenting plan, a judge will approve it. Both parties will then be responsible for following the plan of custody for the child.
If there is a dispute between both parents with the parenting plan and you cannot reach a mutual agreement, the judge will decide for them. The final decision will be based on what would be best for the child.
1811 S Baltimore Ave
Tulsa, OK 74119
Open Mon - Fri from 9am-5pm
Grant is one of best lawyers and all around good guys that I have had the pleasure of knowing and working with. We met a couple of years ago at The Outsiders house here in North Tulsa made famous in Francis Ford Coppola's film The Outsiders (1983) based on the novel by Tulsa Author S.E. Hinton. We were in desperate need of an attorney and had very little financially to work with when Grant stepped up and offered his services free of charge! He's since become one of my best friends and has worked tirelessly for the last 2 1/2 years making sure we have everything that goes into building a home into a museum in order. Thank you, Grant Brown! You, and your family are tremendously giving and wonderful folks. I couldn't have done this without you. Stay Gold, my friend! 
Danny Boy O'Connor
I have been a Private Investigator in the Tulsa area for 17 years and have worked with a lot of attorneys. I can assure you that The Firm on Baltimore stands out as one of the best. They will handle your case professionally and competently.
ERIC CULLEN
Grant and his staff are awesome at what they do! After 9yrs of games these folks stepped up and dug deep to get me my kiddos! They are easy to work with and they truly do make you feel like you are their family! It was a battle but every time the other side wanted to play a game, the folks at The Firm on Baltimore had already had that angle covered.
Mike Arnold
Grant has been our attorney since 2005. He has always been there to handle all proceedings, court dates, and endless back and forth communications with the opposing party in our custody case. Never once has he backed down or cease to fight for what was right. He is by far the best attorney Tulsa has to offer.
Becky Thirion