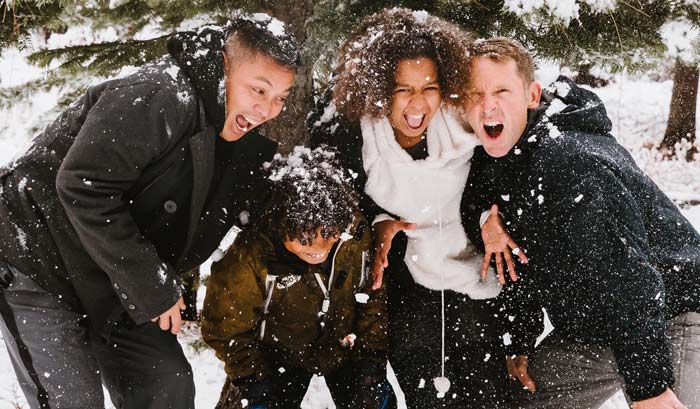 Overview
The Firm On Baltimore proudly represents adopting parents, intended parents, birth parents, and gestational carriers in all stages of Oklahoma's family formation and reformation proceedings. With our services we deliver empathy, respect, and candor. As an illustrative list, we provide assistance for the following:
‍
• In State Adoptions
• Interstate Adoptions
• Step-Parent Adoptions
• Agency Adoptions
• Foster Care Placements
• Family Building Options for Same-Sex Couples
• Contested Adoptions
•Adult Adoptions
• Gestational Carriers, Surrogates
• Egg/Sperm Donations
• Assisted Reproduction for Intended Parents
When researching our plan to grow or reform your family, please call The Firm On Baltimore to discuss how you might benefit from our experience. If we cannot help you, we can direct you to any combination of the many professionals with whom we have establish trust and respect.
What does adopting a child in Oklahoma involve?
• How to file for adoption
• What expenses you may encounter
• When the biological parent's parental rights will end
Adoption is an Important Decision to Make
• What if a biological parent or surrogate has second thoughts about adopting?
• What are the legal guidelines for an open/closed adoption?
• Can the biological parents request for rights?
The Firm on Baltimore has helped many families have the perfect family. We are here to help you with your adoption needs and can assist in developing a legal strategy that will meet all of your goals! The law firm at The Firm on Baltimore is ready to start working for you as soon as possible; we understand how important an adoption process is, which makes us dedicated providers who only offer high-quality service through our well thought out strategies tailored specifically for each individual client.
The Firm on Baltimore has a concentrated effort on family law issues so that we can better serve our clients. As a small firm, we take the time to get to know the people who need our help through close personal interaction. When you come to us, you will receive one-on-one attention from our adoption attorneys. We are always available and strive to meet your needs with excellent support and service.
1811 S Baltimore Ave
Tulsa, OK 74119
Open Mon - Fri from 9am-5pm
Grant is one of best lawyers and all around good guys that I have had the pleasure of knowing and working with. We met a couple of years ago at The Outsiders house here in North Tulsa made famous in Francis Ford Coppola's film The Outsiders (1983) based on the novel by Tulsa Author S.E. Hinton. We were in desperate need of an attorney and had very little financially to work with when Grant stepped up and offered his services free of charge! He's since become one of my best friends and has worked tirelessly for the last 2 1/2 years making sure we have everything that goes into building a home into a museum in order. Thank you, Grant Brown! You, and your family are tremendously giving and wonderful folks. I couldn't have done this without you. Stay Gold, my friend! 
Danny Boy O'Connor
I have been a Private Investigator in the Tulsa area for 17 years and have worked with a lot of attorneys. I can assure you that The Firm on Baltimore stands out as one of the best. They will handle your case professionally and competently.
ERIC CULLEN
Grant and his staff are awesome at what they do! After 9yrs of games these folks stepped up and dug deep to get me my kiddos! They are easy to work with and they truly do make you feel like you are their family! It was a battle but every time the other side wanted to play a game, the folks at The Firm on Baltimore had already had that angle covered.
Mike Arnold
Grant has been our attorney since 2005. He has always been there to handle all proceedings, court dates, and endless back and forth communications with the opposing party in our custody case. Never once has he backed down or cease to fight for what was right. He is by far the best attorney Tulsa has to offer.
Becky Thirion