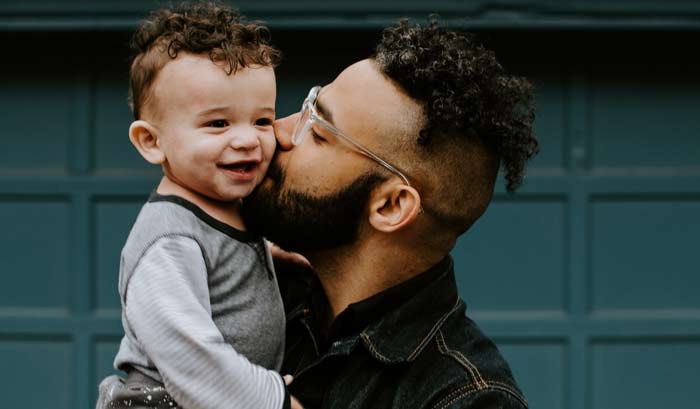 Overview
Guardianships are used whenever an individual needs their rights protected and cannot do it on their own without assistance. The legal guardians can help secure a variety of assets and ensure that the Tulsa individual is cared for properly.
Becoming a guardian is not to be taken lightly, but our Tulsa attorneys are experienced and ready to help you. We can help navigate you through the necessary steps and duties that might arise as their guardian. If you need a legal guardianship for a family member or loved one, our Tulsa lawyers who specialize in guardianship are here to help you.
Legal Guardianship Case Types We Handle in Tulsa:
Taking on the responsibility of legal guardianship is essential to protecting the financial and stability of any adult or child who cannot take care of themselves without assistance. The Firm on Baltimore is equipped with guardianship lawyers who can help you in the following areas:
• Legal guardianship of a Minor Children
• Legal guardianship of an Incapacitated Person
• Legal guardianship of a Disabled Person
• Legal guardianship of an Elderly Person
• Emergency guardianships
Deciding on whether you want to gain guardianship of a family member or child is not an easy choice to make. Thankfully, with the aid of an attorney who is skilled in this area of the law, we can help make sure that your legal guardianship is appropriately structured.
At the Firm on Baltimore, our Tulsa guardianship lawyers are ready to begin your legal guardianship, and we are committed to discovering the best course of action for your situation. To start the process of your case, please contact our law firm today at (918) 948-6171 to speak with one of our attorneys.
1811 S Baltimore Ave
Tulsa, OK 74119
Open Mon - Fri from 9am-5pm
Grant is one of best lawyers and all around good guys that I have had the pleasure of knowing and working with. We met a couple of years ago at The Outsiders house here in North Tulsa made famous in Francis Ford Coppola's film The Outsiders (1983) based on the novel by Tulsa Author S.E. Hinton. We were in desperate need of an attorney and had very little financially to work with when Grant stepped up and offered his services free of charge! He's since become one of my best friends and has worked tirelessly for the last 2 1/2 years making sure we have everything that goes into building a home into a museum in order. Thank you, Grant Brown! You, and your family are tremendously giving and wonderful folks. I couldn't have done this without you. Stay Gold, my friend! 
Danny Boy O'Connor
I have been a Private Investigator in the Tulsa area for 17 years and have worked with a lot of attorneys. I can assure you that The Firm on Baltimore stands out as one of the best. They will handle your case professionally and competently.
ERIC CULLEN
Grant and his staff are awesome at what they do! After 9yrs of games these folks stepped up and dug deep to get me my kiddos! They are easy to work with and they truly do make you feel like you are their family! It was a battle but every time the other side wanted to play a game, the folks at The Firm on Baltimore had already had that angle covered.
Mike Arnold
Grant has been our attorney since 2005. He has always been there to handle all proceedings, court dates, and endless back and forth communications with the opposing party in our custody case. Never once has he backed down or cease to fight for what was right. He is by far the best attorney Tulsa has to offer.
Becky Thirion